Zucchini. Pizza. Lasagna. 3 Things that go perfect together. This was so good we look forward to making it a regular at our house!
And unlike those "Puppy Monkey Baby" commercials…the results of combining these three things we love is not something that will haunt you in your sleep.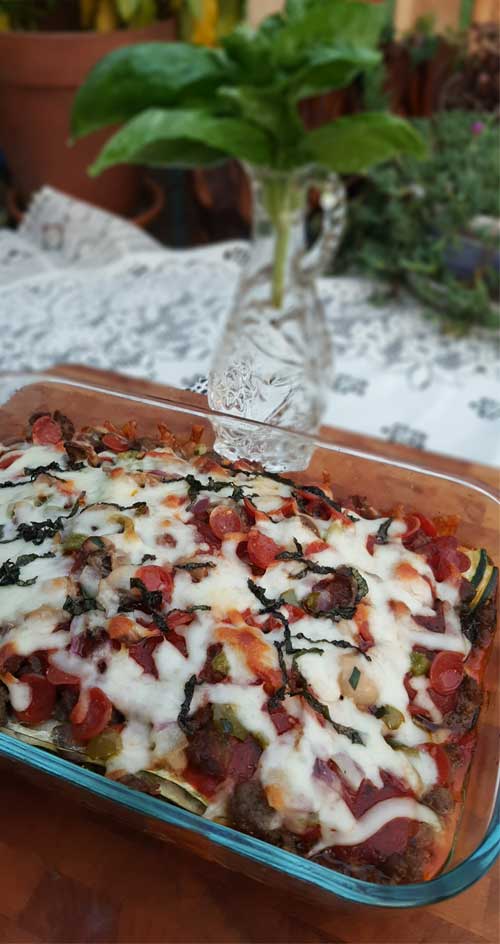 It is zucchini season. And anyone who has ever planted zucchini always has the same question. "What am I going to do with all of these?"
So we began looking for something different to do with all the zucchinis. Then it came. You know those moments. How something jumps in your brain and your like, "how didn't I think of this before?".
That is exactly what happened here. AND this was so good it is now a regular dinner around here.
We got to use our own zucchini from the garden and a nice fresh bell pepper. Vegetables are so crisp, juicy, and flavorful when you get to pick it from your own garden.
We put a lot of work into planting and caring for these little guys all through the heat of the summer. Making sure they stay happy.
Once it's harvest time, it is that much more rewarding to get to bring them in and prepare a meal. I know not everyone has the space, or the time, to have a garden; so if your lucky to be near a farmers' market, that would be the next best thing.
Living in the Midwest we have cold winters and hot summers, so planning the garden in the dead of winter helps get you through to spring, once your on the other side of Christmas, winter seems like forever.
So the simple things in life are sometimes the best, and harvest time is right up there.
Some would probably say I'm a little bit crazy when they walk into my backyard. I may just be a little like the "crazy cat woman", only with flowers. I plant a lot of flowers.
The front yard looks pretty much like a normal person, but the back we have a privacy fence so not everyone knows what's all back there. I'll share a few of my favorites in a later post.
I have things set up almost like a cottage garden. The veggies are all in one central area. Everywhere else around the rest of the yard is a lot of annuals and perennials. Did I mention that I also save all my seeds from year to year?
No, well, I do, and this is something else to get into more in a later post.
Now back to the star of this post, the zucchini pizza lasagna. This is so full of fresh veggies; zucchini, bell pepper, mushrooms, onion. I used sausage and pepperoni to make this like our favorite pizza. Sausage and pepperoni supreme.
There are so many ways you can change this up to make it your new favorite. You could easily make it extra healthy by going vegan with it, or use turkey or chicken sausage, hamburger, whatever you want. But at our house we loved this recipe just as it is.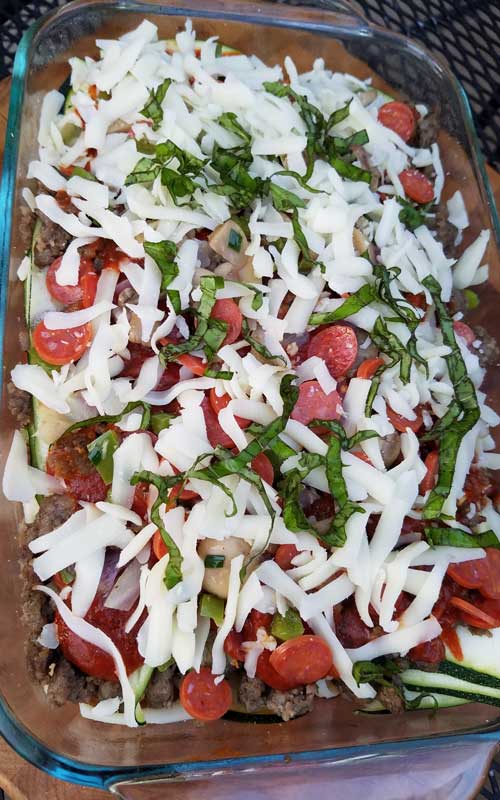 Don't forget to follow along, so you don't miss out! Did you know you can get a notification on your phone now as soon something is published? People are loving this so much, more than the emails clogging up your inbox. If you happened to not accept the notification box earlier…now is a good time to click the small bell in the corner and get signed up!
FOLLOW Sparkles of Yum ON FACEBOOK | PINTEREST | INSTAGRAM | TWITTER FOR ALL OF THE LATEST CONTENT, RECIPES AND UPDATES.
Feel free to join the Sparkles of Yum Recipe Swap Facebook group! A fun place to find and share all of your favorite recipes.
Zucchini Pizza Lasagna
Zucchini. Pizza. Lasagna. 3 Things that go perfect together. This was so good we look forward to making it a regular at our house!
Ingredients
For the zoodles:
1 large zucchini
1 teaspoon salt
For the Pizza sauce:
1 can tomato sauce (or you can use pizza sauce in a jar)
2 tablespoons olive oil
2 cloves garlic (minced)
1 teaspoon parsley
1/2 teaspoon oregano
1 tablespoon sugar
For the Filling:
1 pound sausage
1 package mini pepperoni
1/2 cup bell pepper - a small bell pepper
1/2 cup onion - a small onion
1/2 cup mushrooms
8 oz package Mozzarella cheese (thick shred)
5 fresh basil leaves (chiffonade)
Instructions
Pizza Sauce:

Let's start with the sauce so it can simmer a while. Pour 2 tablespoons of olive oil in a sauce pan on low heat, mince up the garlic and add to the pan. Let that get started for a minute while you open your tomato sauce. Add sauce to pan, then add parsley, oregano and sugar; stirring occasionally. Then set aside.

For the Filling:

Brown the sausage until cooked thoroughly. Remove the sausage and set aside, toss the onion, bell pepper, and mushrooms into your sausage drippings, and cook until just tender.

Preheat the oven to 400 degrees.

Using a mandolin, slice the zucchini into thin slices, about 1/8 inch thick (it was the middle sized blade on ours), sprinkle with 1 teaspoon salt.

Chiffonade the basil (roll and slice thin slices) Now we're ready to build the Lasagna!

Begin layering:

Spray a baking dish with non-stick spray.

Add a little sauce in the bottom, add the zucchini, a little meat (including the mini pepperoni), veggies, sauce and cheese. Ours was about 4 layers of each and then top with a good helping of cheese and those fresh basil leaves. Bake at 400 degrees for 15 minutes.. that's all it took mine, the cheese was just beginning to toast and bubble on top.
Notes
Depending on how you like your zucchini cooked you can precook it in the oven if you like it really tender. I didn't do that we liked it just fine with a little extra texture.
Nutrition Information
Yield

12 servings
Serving Size

1
Amount Per Serving
Calories

301
Total Fat

23g
Saturated Fat

9g
Trans Fat

0g
Unsaturated Fat

12g
Cholesterol

51mg
Sodium

1098mg
Carbohydrates

10g
Fiber

2g
Sugar

6g
Protein

13g
© 2023 Sparkles of Yum. All rights reserved. All images & content are copyright protected. Please do not use my images without prior permission. If you want to share this recipe, please provide a link back to this post for the original recipe.
Sparkles of Yum is a participant in the Amazon Services LLC Associates Program, an affiliate advertising program designed to provide a means for sites to earn advertising fees by advertising and linking to Amazon.com.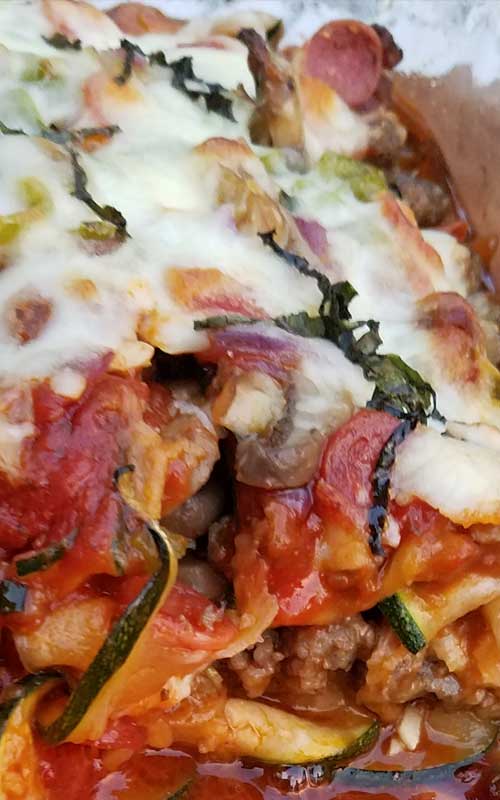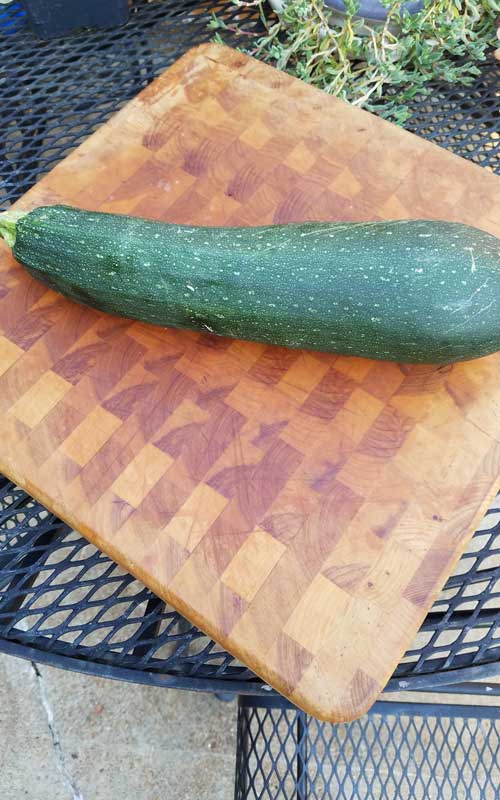 This zucchini was so big we froze some of it.