I have to say that I fell completely in love with these Zucchini Hummingbird Muffins. I could have made a whole meal out of them and would of been perfectly happy.
Then I thought, "Maybe I had better share some of these Zucchini Hummingbird Muffins before it was too late, and I eat them all." So I passed on a bag full to the neighbors, who also fell in love with them!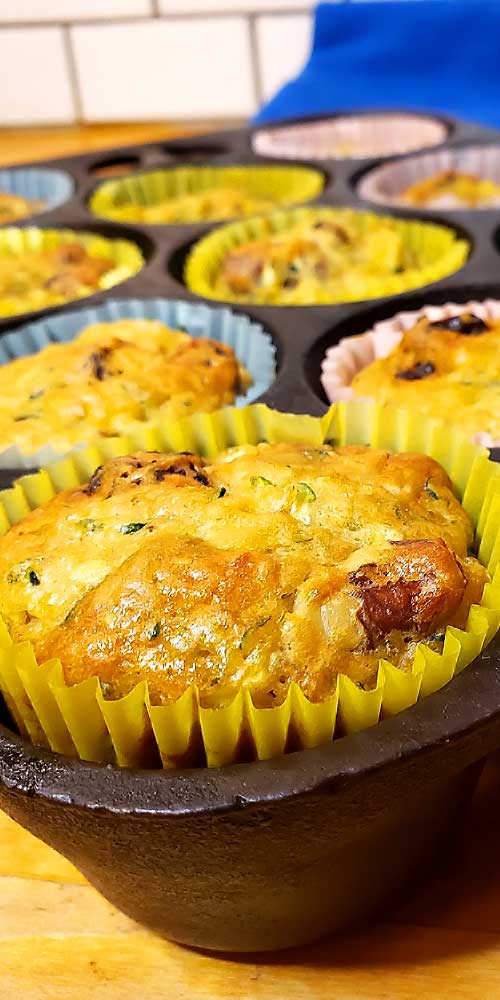 These are perfect for freezing for those busy mornings when you just do not have the time to make breakfast. Or maybe as a quick afternoon snack. They will stay good for up to 3 months in the freezer, and reheating them in the microwave is a snap.
Seriously doubtful they would ever last that long, because they are sooo deliciously addictive, but it could be a good challenge. You could try to restrain yourself and use these Zucchini Hummingbird Muffins as your reward system. Look, they do have a vegetable and a fruit in them!
A lesson in self discipline is a worthy cause. I happen to know myself very well and would have failed miserably, but I am good at encouraging others. So… I believe in you, put on your "Just do it" shoes and "Inspiration Tee shirt".
Speaking of inspirational shirts. Yes, I absolutely own more than one myself, to let the world know that "I'm Inspired". We love those positive messages to build each other up, but I believe you have to be honest with yourself, while you "fake to make it" in front of everyone else.
Not to sound preachy or burst anyone's bubble, I've just happened to live long enough to know honesty is the best policy when having these inner discussions with yourself.
Dang, did that just take a dark turn? I hope not, just trying think about a few things at one time, and how hard it is to write these days without offending anyone.
In reality just by using white flour, someone is going to be put off. I don't have any food allergies, so if you cook for someone that does, I'm pretty sure you already know how to substitute the ingredients for those conditions.
Anyway… I'll say it again, and I know my muffins aren't all perfect and the same size, or the most beautiful muffin you'll ever see, but I love them just the same because they are a little handful of love and deliciousness.. share the love, share the muffin!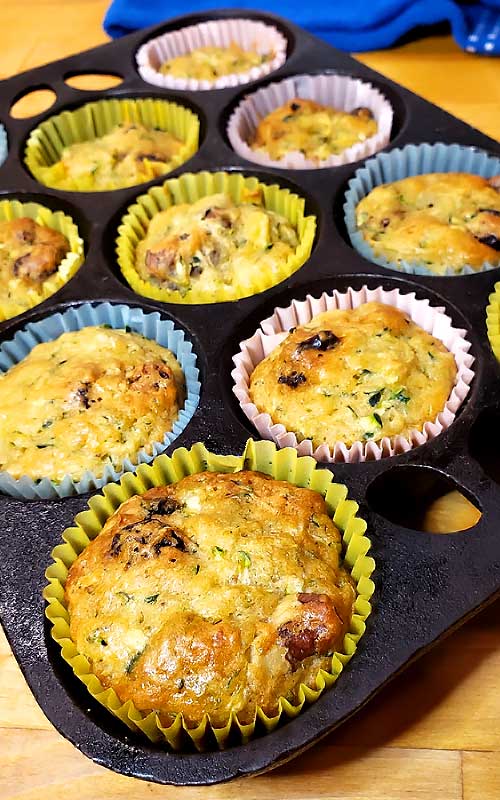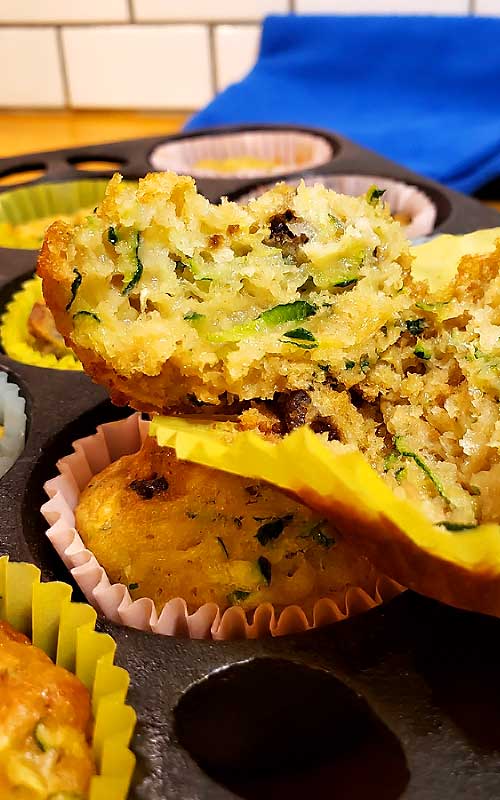 Some tips:
You can use a food processor fitted with the shredder attachment to shred the zucchini, or a box grater.
If using liners, spray the liners themselves with a light coating of nonstick cooking spray to keep the muffins from sticking to the wrapper.
You can also make this in a loaf pan. Butter and flour a loaf pan first and set aside. Cook time would be 50-55 minutes
If using a mini bundtlette pan just spray well with a good non-stick spray I used Crisco Professionals
You don't need a mixer for this recipe.
If you LOVE this Zucchini Hummingbird Muffins recipe, try this Pumpkin Spice Caramel Banana Bread]!
Don't forget to follow along, so you don't miss out! Did you know you can get a notification on your phone now as soon something is published? People are loving this so much, more than the emails clogging up your inbox. If you happened to not accept the notification box earlier…now is a good time to click the small bell in the corner and get signed up!
FOLLOW Sparkles of Yum ON FACEBOOK | PINTEREST | INSTAGRAM | TWITTER FOR ALL OF THE LATEST CONTENT, RECIPES AND UPDATES.
Feel free to join the Sparkles of Yum Recipe Swap Facebook group! A fun place to find and share all of your favorite recipes.
Zucchini Hummingbird Muffins
Yield: About 24 muffins

Prep Time: 20 minutes

Cook Time: 30 minutes

Additional Time: 40 minutes

Total Time: 1 hour 30 minutes

I have to say that I fell completely in love with these Zucchini Hummingbird Muffins. I could have made a whole meal out of them and would of been perfectly happy.
Ingredients
3 cups zucchini, (grated and packed) (if your zucchini has large, developed seeds, scrape these out first)
2 cups flour
2/3 cup sugar, plus 2 tbsp, separated
1 teaspoon baking powder
1 teaspoon baking soda
1/2 teaspoon salt
1 teaspoon cinnamon
1/4 cup Greek-style yogurt
6 tablespoons butter, melted and cooled
2 eggs
1 tablespoon fresh lemon juice
2 teaspoons vanilla
1/2 cup chopped walnuts
8 oz can crushed pineapple, well drained
1/4 cup raisins or cranberries
Instructions
Add the 2 tablespoons of sugar to the grated zucchini, stir to combine. Press the zucchini mixture into a fine mesh strainer set over a bowl, and allow the zucchini to drain for about a half hour. Press with paper towels to squeeze out excess juices.
While the zucchini is draining, preheat the oven to 350ºF. Move oven rack to the middle and line muffin pan with paper cupcake liners or coat with butter and flour.
In a large bowl, whisk together the flour, baking powder, baking soda, cinnamon and salt. Toss in the walnuts and raisins. Set aside.
In a medium bowl, stir together the remaining sugar, eggs, yogurt, butter, lemon juice, vanilla, drained pineapple and zucchini.
Fold the wet mixture into the dry ingredients, just until moistened, (Do not over-mix!)
Bake for about 25-30 minutes, or until the top is golden brown and a toothpick inserted into the middle comes out dry and the top of the muffins bounce back when you press the top. Allow to cool for about 10 minutes.
Serve warm, spread with softened butter if desired.
Nutrition Information
Yield 24 Serving Size 1 muffin
Amount Per Serving Calories 110Total Fat 5gSaturated Fat 2gTrans Fat 0gUnsaturated Fat 3gCholesterol 23mgSodium 149mgCarbohydrates 14gFiber 1gSugar 5gProtein 3g

© 2023 Sparkles of Yum. All rights reserved. All images & content are copyright protected. Please do not use my images without prior permission. If you want to share this recipe, please provide a link back to this post for the original recipe.
Sparkles of Yum is a participant in the Amazon Services LLC Associates Program, an affiliate advertising program designed to provide a means for sites to earn advertising fees by advertising and linking to Amazon.com.