BPSL with homemade Cinnamon Sugar Whipped Cream just made Celebrating Pumpkin Spice Season even better! Thank you Bailey's we're turning Saturday morning into a party.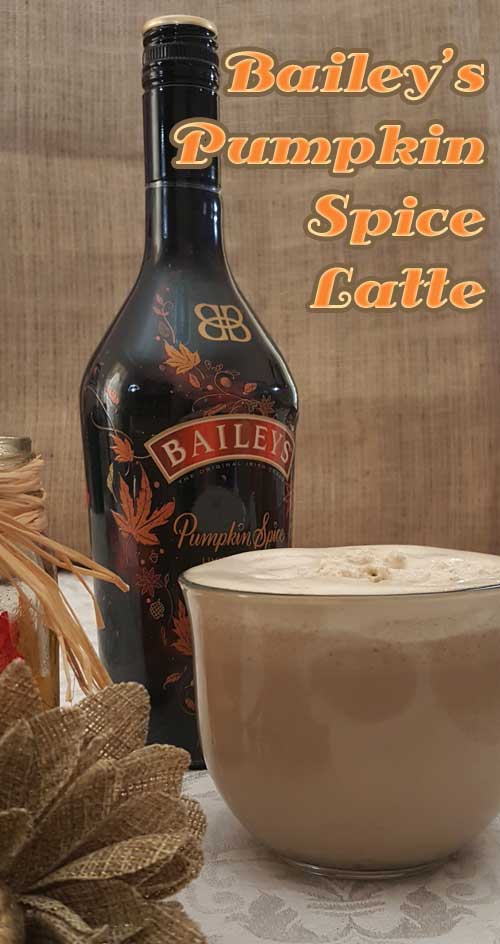 Is there an "official" Pumpkin Spice Latte Day yet? If not, I'm pretty sure it will show up on the calendar at some point in time. It already has it's own hashtag #PSL, or maybe #BPSL so a holiday has to be in the works. It could possibly be a huge event. We could see how many pumpkin sweets we could prepare to bring on this holiday, I'm bringing my Pumpkin Spice Caramel Banana Bread, however I would like to try one of these Pumpkin Streusel Bars as well.
We could put all of our cute Pumpkin DIY's on display as well. Our orange glitter mason jars and the cute decoupage ones with the fall leaves. Our faux pumpkins we made to look like real ones, or the real ones carved all fancy, or painted like the pretty Mackenzie Childs ones.
Now the weather does need to cooperate because we'll have to dress all cozy in our sweaters, scarves and boots in all the warm colors of fall. We should probably have some games ready as well. I mean it is a celebration, and it needs to be of the "Great Pumpkin" proportions!
But Pumpkin Spice Latte Day can't be Halloween or Thanksgiving, it needs to be way sooner than that, and a whole day unto itself. There is no way we could ever wait that long to celebrate.
Well Bailey's just upped the ante when it comes to Pumpkin Spice Lattes, and I think it's cause for celebration. What a way to start your Saturday morning, all without the waiting in line. This will take some planning ahead, and gathering all the necessary goodies to get ready for your special day.
Now for the tricky part of this fall treat, this is a limited edition it does say that on the bottle, so hopefully they made plenty to go around. I made mine with a homemade Cinnamon Sugar Whipped Cream so whatever Pumpkin Spice Latte you have you can celebrate with warm and fuzzy thoughts of the changing seasons and planning for the family get togethers.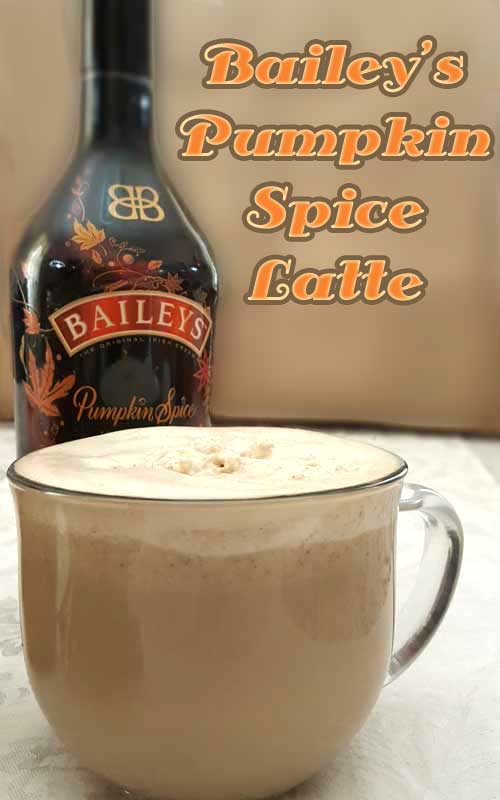 Don't forget to follow along, so you don't miss out! Did you know you can get a notification on your phone now as soon something is published? People are loving this so much, more than the emails clogging up your inbox. If you happened to not accept the notification box earlier…now is a good time to click the small bell in the corner and get signed up!
FOLLOW Sparkles of Yum ON FACEBOOK | PINTEREST | INSTAGRAM | TWITTER FOR ALL OF THE LATEST CONTENT, RECIPES AND UPDATES.
Feel free to join the Sparkles of Yum Recipe Swap Facebook group! A fun place to find and share all of your favorite recipes.
Bailey's Pumpkin Spice Latte
Yield: 1 Drink

Prep Time: 2 minutes

Total Time: 2 minutes

BPSL with homemade Cinnamon Sugar Whipped Cream just made Celebrating Pumpkin Spice Season even better! Thank you Bailey's we're turning Saturday morning into a party.
Ingredients
2 parts coffee of your choice
1 part Bailey's Pumpkin Spice
Ingredients for Cinnamon Sugar Whipped Cream:
2 cups heavy whipping cream
2 teaspoons ground cinnamon
1 1/4 teaspoon vanilla
4 tablespoons caster sugar or powdered sugar
Instructions
For whatever size your cup is, just mix 1 part Bailey's with 2 parts coffee
For the whipped cream, place everything in a bowl and with a hand mixer beat until fluffy
© 2023 Sparkles of Yum. All rights reserved. All images & content are copyright protected. Please do not use my images without prior permission. If you want to share this recipe, please provide a link back to this post for the original recipe.
Sparkles of Yum is a participant in the Amazon Services LLC Associates Program, an affiliate advertising program designed to provide a means for sites to earn advertising fees by advertising and linking to Amazon.com.