Hands down my favorite corned beef is from the slow cooker. It has got to cook low and slow to get to that point where it just practically melts in your mouth, fork tender.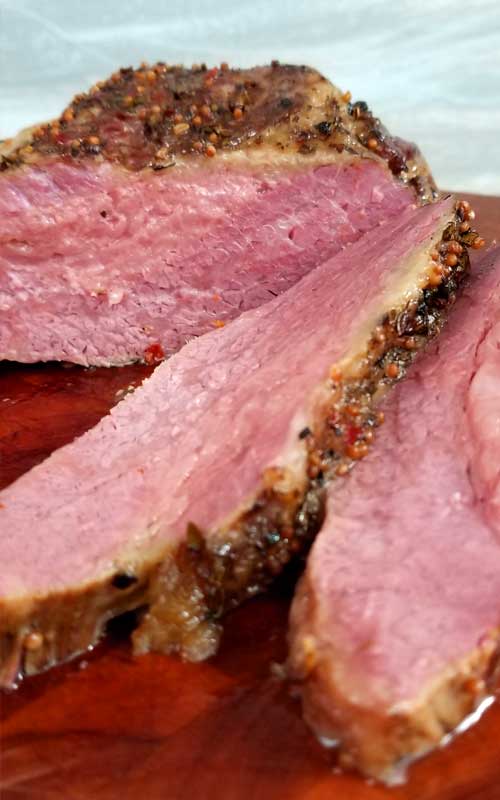 I can't even count how many times I've tried to go out for St. Patrick's Day and got hard dry corned beef, don't go messing up my St. Patrick's Day with all that. Don't even bother with it if your not going try to cook it juicy and tender.
You know how hard it is to get in a good Irish Pub on St. Patrick's Day? Damn near impossible around here. Everyone's Irish that day! But we really are Irish, so we can't settle for just any old corned beef it needs to be good.
Which is kinda funny, because in Ireland corned beef was a luxury, they liked bacon because that is what was affordable. It didn't become popular until the Irish Immigrated to American and bacon was more expensive than beef, back then.
According to Wikipedia:
Some say until the wave of 18th-century Irish immigration to the United States, many of the ethnic Irish had not begun to consume corned beef dishes as seen today. The popularity of corned beef compared to bacon among the immigrant Irish may have been due to corned beef being considered a luxury product in their native land, while it was cheaply and readily available in America.

The Jewish population produced similar salt-cured meat product made from beef brisket which the Irish immigrants purchased as corned beef from Jewish butchers. This may have been facilitated by the close cultural interactions and collaboration of these two diverse cultures in the United States' main 19th- and 20th-century immigrant port of entry, New York City.
Corned beef and cabbage is the Irish-American variant of the Irish dish of bacon and cabbage. Never knew that until we started watching "Food, Fact or Fiction", love that show on the Cooking Channel.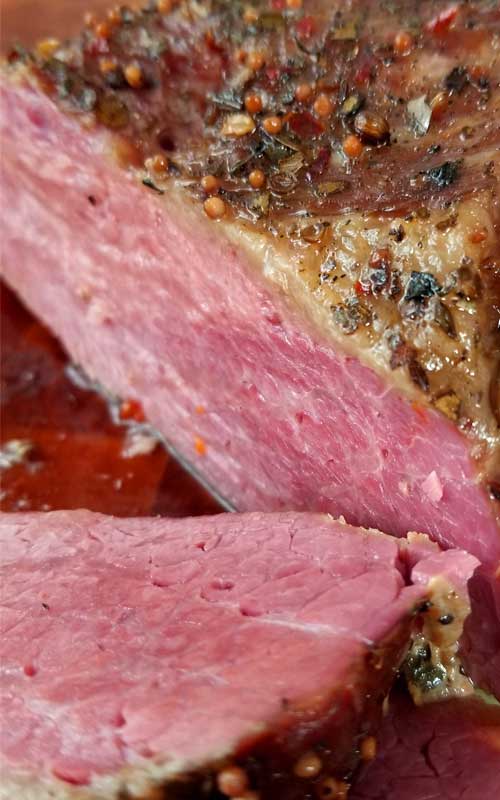 My ancestors came over here from Ballymoney, Northern Ireland in the 1600's before America was founded. We've been doing some interesting research since it's so easy now having all the D.N.A. testing available.
As if having red hair and freckles wasn't enough evidence, but I never knew my ancestors arrived here before the Great Potato Famine. Ok, enough history lessons, but it's always a good thing if you can learn something new, right?
Now you'll notice there's no cabbage with this corned beef, there's a reason for that. We did it separately and you can find our awesome Quick and Easy Fried Cabbage recipe right here. We didn't want some mushy, flavorless cabbage to go with our corned beef. Also, if you want you can put some red potatoes in the crock pot, but we love mashed potatoes and I'll get that post up next and link it here.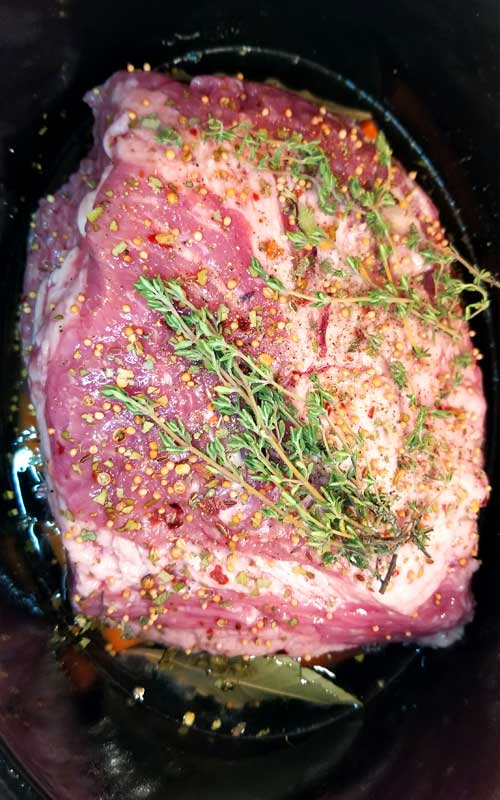 Don't forget to follow along, so you don't miss out! Did you know you can get a notification on your phone now as soon something is published? People are loving this so much, more than the emails clogging up your inbox. If you happened to not accept the notification box earlier…now is a good time to click the small bell in the corner and get signed up!
FOLLOW Sparkles of Yum ON FACEBOOK | PINTEREST | INSTAGRAM | TWITTER FOR ALL OF THE LATEST CONTENT, RECIPES AND UPDATES.
Feel free to join the Sparkles of Yum Recipe Swap Facebook group! A fun place to find and share all of your favorite recipes.
Corned Beef in the Slow Cooker
Yield: 4-6 servings

Prep Time: 10 minutes

Cook Time: 7 hours

Total Time: 7 hours 10 minutes

Hands down my favorite corned beef is from the slow cooker. It has got to cook low and slow to get to that point where it just practically melts in your mouth, fork tender.
Ingredients
3 lb corned beef brisket (the vacu-packed pre-brined kind)
1 onion
4 carrots
packet of seasoning that's included with the corned beef plus
1 teaspoon mustard seed
1/2 teaspoon oregano
2 bay leaves
2 cups water
fresh cracked pepper
optional:
horseradish and sour cream for serving
Beer
Instructions
Spray non stick cooking spray all around inside the slow cooker for easy clean up.
Cut the onion in half and place on the bottom, peel and cut carrots in thirds, place in slow cooker.
Place the corned beef on top of the vegetables add water and seasoning pack plus the extra mustard seed, oregano, bay leaves and some fresh cracked pepper.
Set on low for 7 hours. (If yours is larger it may take 8 hours, mine was 3 1/4 lbs) There should be enough salt already in the corned beef.
Carefully remove from crock pot to a cutting board and let rest a good 10 ten minutes before carving. The proper way to carve is against the grain.
Notes
You can add some beer (4oz. or so) into the slow cooker during the last few hours. We personally recommend using an Irish beer (Guinness, Harp, Smithwick's), but feel free to use what you have if you want to add some.
Nutrition Information
Yield 6 Serving Size 1
Amount Per Serving Calories 742Total Fat 45gSaturated Fat 18gTrans Fat 0gUnsaturated Fat 21gCholesterol 255mgSodium 338mgCarbohydrates 7gFiber 1gSugar 2gProtein 69g

Nutrition data was provided and calculated by Nutritionix, and should only be used as a general guideline. This information is provided as a courtesy and there is no guarantee that the information will be completely accurate.

© 2023 Sparkles of Yum. All rights reserved. All images & content are copyright protected. Please do not use my images without prior permission. If you want to share this recipe, please provide a link back to this post for the original recipe.
Sparkles of Yum is a participant in the Amazon Services LLC Associates Program, an affiliate advertising program designed to provide a means for sites to earn advertising fees by advertising and linking to Amazon.com.