Fresh Hibiscus Tea tastes amazing, and is good for you. It is said to be good to lower blood pressure, lower cholesterol and to strengthen the immune system…and it is super simple to make!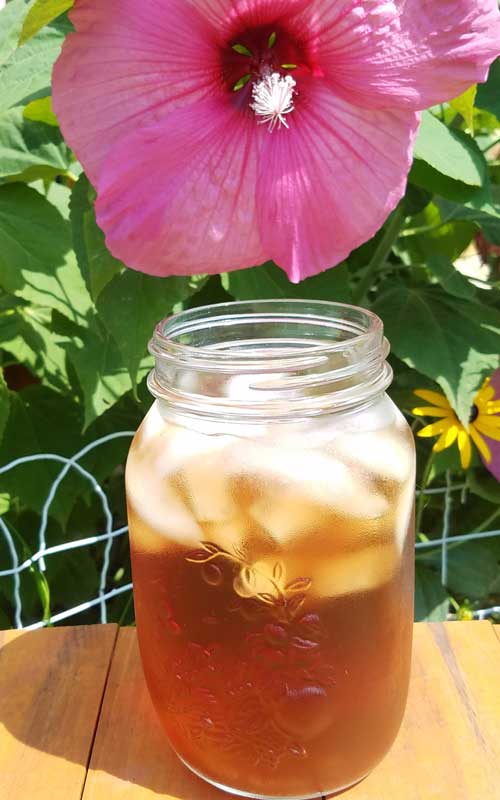 Straight from the garden, this beautiful flower is a Hardy Hibiscus. Considered a perennial in my zone (6b), but with the help of some mulch over winter it has been coming back for over 10 years now. This gorgeous plant produces a lot of 9 and 10 inch dinner plate size blooms for well over a month during the heat of the summer.
When I first bought this little starter plant I had no idea how much I would love it, and I had no idea these are so healthy for you until I happened to catch an episode of Dr. Oz one day. He was telling everyone to go out and buy Hibiscus tea. Well that's not as easy as it sounds, and when you do find it, let's just say it's not exactly affordable if your on a tight budget.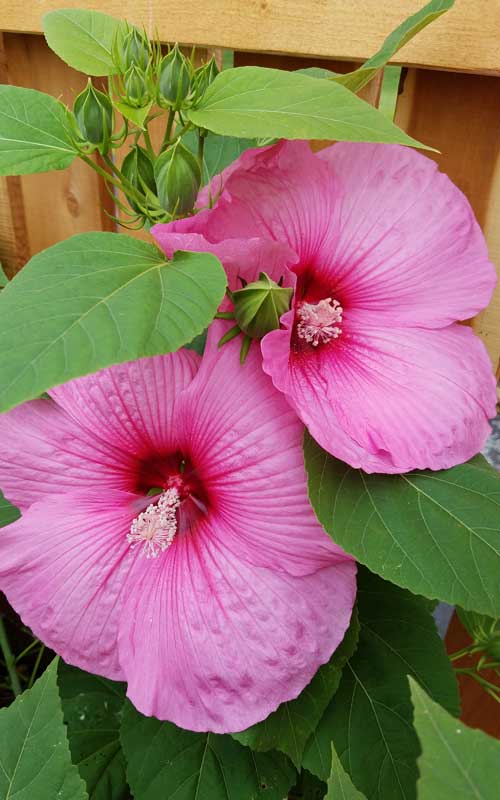 Hibiscus tea is widely used in many countries. In the Middle East people even call it "the cure for all diseases". The reason for this is that it contains many useful substances, such as various vitamins, organic acids, antioxidants and others. This article also explains it may not be for everyone if you have low blood pressure or a couple other conditions you shouldn't drink it.
There's another show we love to watch, "At Home with Venetia in Kyoto". It is so relaxing to watch her wander around her garden and share her lovely thoughts. She made this tea with fresh Hibiscus flowers not dried. So that's what I followed for this recipe. A fresh from the garden tea, so simple and so refreshing on a hot summer day.
It does give you a good feeling when you know your feeding your body absolute nutrition. Because god knows I'm not a health food fanatic by any means, but we do try and have a balance of healthy things tossed in during a week and hope the good cancels out the bad when it comes down to it.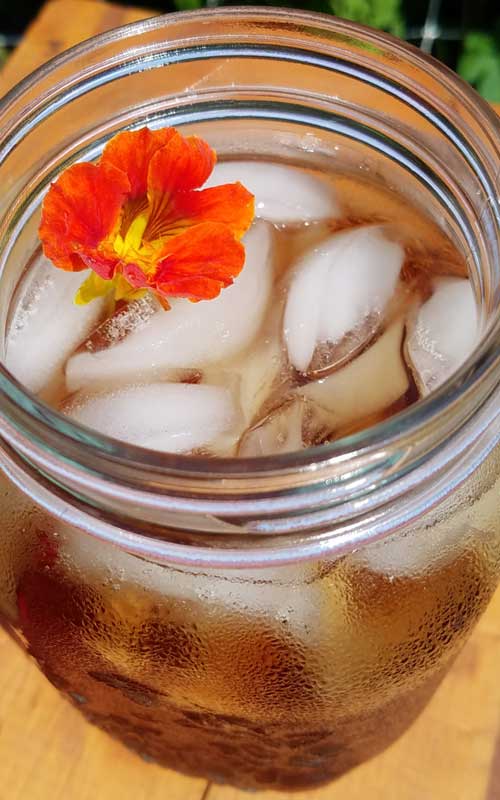 Now the little orange flower called Nasturtium. I also learned about this from Venetia. Nasturtium is an edible flower used as a garnish in this post, but it alone could probably solve some world hunger problems. It blooms better in poor soil than in rich soil and Nasturtium leaves have a high concentration of Vitamin C and lutein.
In fact produce the most lutein of any known plant species in the world. Nasturtium are also a natural antibiotic. And to continue raving about these little flowers, they make great companion plants in any garden. Nasturtium excel at repelling some pests, acting as a trap crop for others, and attracting predatory insects. Once I learned all of this, there was no way I would go another summer without them.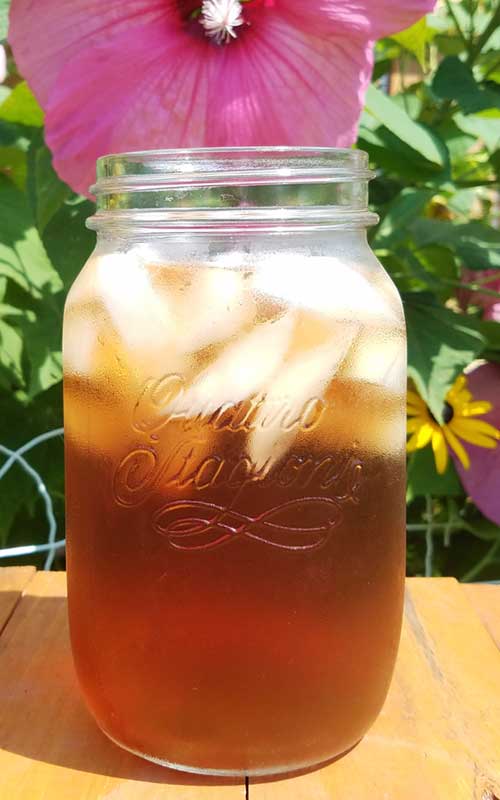 Don't forget to follow along, so you don't miss out! Did you know you can get a notification on your phone now as soon something is published? People are loving this so much, more than the emails clogging up your inbox. If you happened to not accept the notification box earlier…now is a good time to click the small bell in the corner and get signed up!


FOLLOW Sparkles of Yum ON FACEBOOK | PINTEREST | INSTAGRAM | TWITTER FOR ALL OF THE LATEST CONTENT, RECIPES AND UPDATES.
Feel free to join the Sparkles of Yum Recipe Swap Facebook group! A fun place to find and share all of your favorite recipes.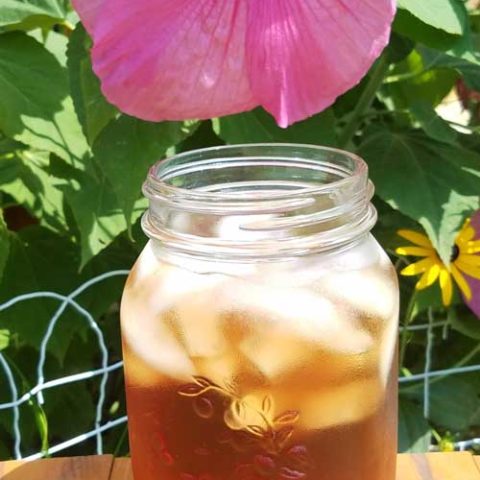 Fresh Hibiscus Tea
Fresh Hibiscus Tea tastes amazing, and is good for you. It is said to be good to lower blood pressure, lower cholesterol and to strengthen the immune system...and it is super simple to make!
Ingredients
7 large Hibiscus flower petals only
1 quart boiling water
1/2 cup sugar in the raw (or whatever sweetener your choice)
Instructions
Rinse petals thoroughly and place in a strainer over a bowl, boil water add sugar then carefully pour boiled water over the strainer into a bowl. Transfer the water between the bowl and pot this way about 4 times
Let petals steep until cooled (about 20 minutes). Remove and discard the petals.
Fill your glass with ice, pour yourself some really homemade Fresh Hibiscus Tea and enjoy!
© 2023 Sparkles of Yum. All rights reserved. All images & content are copyright protected. Please do not use my images without prior permission. If you want to share this recipe, please provide a link back to this post for the original recipe.
Sparkles of Yum is a participant in the Amazon Services LLC Associates Program, an affiliate advertising program designed to provide a means for sites to earn advertising fees by advertising and linking to Amazon.com.